The

importance of fully bonded membranes on below ground structures

5th July 2019

Waterproofing has been a contentious issue for decades, if not centuries. Since Sir William Raleigh waterproofed his ships in the West Indies, the game has been on. British Standard BS8102:2009 was written to include within it 'fully bonded membranes' that form a bond to all sides of basement structures. This was a reaction to membranes that, at best, adhered to horizontal blinding and did not adhere to the structure itself.
The world of basements provides us with many challenges in their immediate environment. High water pressures, ground settlement, contamination in the ground, as well as the design challenges of building structures in congested cities, leading to confined construction.

In the mid 1990's Fosroc saw the importance of these challenges and developed Proofex Engage, a unique membrane comprising of a blended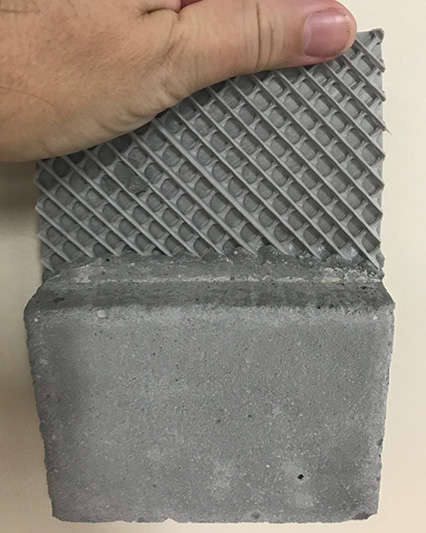 polypropylene and polyethylene waterproof backing sheet and welded mesh, allowing plastic concrete poured on it to form a monolithic bond.
This provided many game changing benefits to builders and designers alike. The issue of ground settlement and subsequent damage to stressed overlaps was eliminated, thus reducing the risk of water breaching the membrane and moving within the structure itself.
The mesh face of the Proofex Engage provides a unique mechanical key to the structure when used with poured concrete. This mesh restricts lateral migration of water (aka water tracking), thus locking water into tiny compartments and as a result, stopping water tracking around a structure on its search for cracks, joints and honeycombing and eventual arrival inside the structure itself, much to the chagrin of the builder and client alike.
In addition, the blended membrane provides resistance to methane, carbon dioxide and radon gases as well as providing enhanced durability of the structure against chlorides and sulfates, found in many parts of Australia and the rest of the world.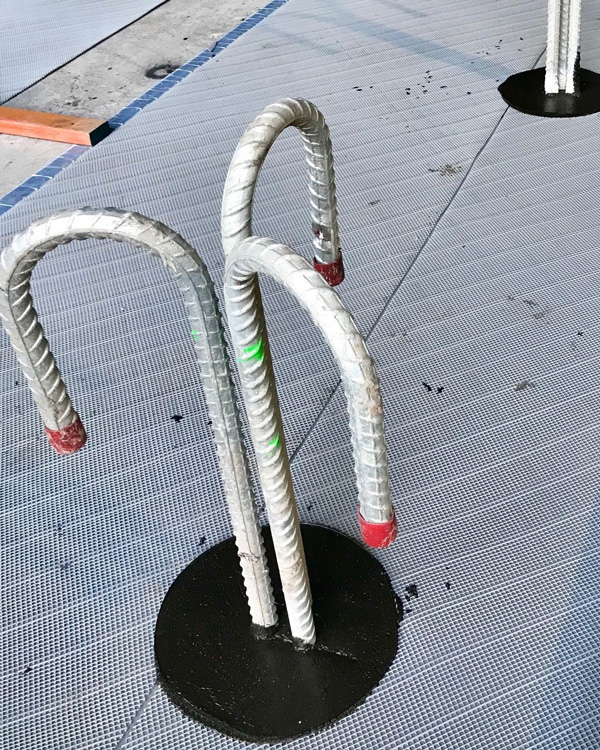 Fast and simple to install, with pre-formed overlaps and an overarching ancillary system, it can be fair to say that Proofex Engage provides a standard compliant, fast and 'suit suitable' robust solution to below ground waterproofing solution.
Combine that with above ground liquids and sheet membranes, both hand and spray applied, waterproofing solutions, Fosroc provides constructive solutions for projects large and small.
For more information on Proofex Engage click here or give us a call on 1300 737 787. For information on other Fosroc waterproofing solutions click here.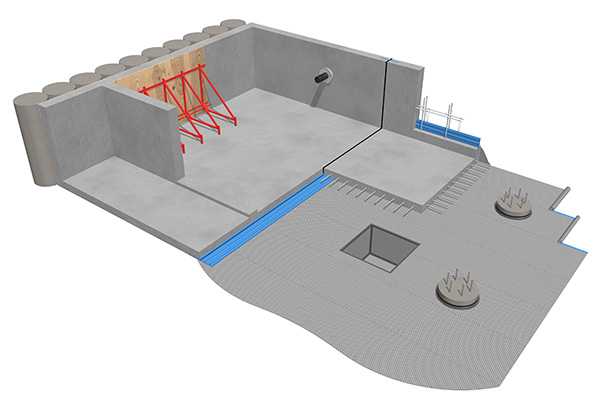 X
Privacy Collection Statement
Parchem Construction Supplies Pty Ltd (ABN 80 069 961 968) ("Parchem") is a wholly owned subsidiary of DuluxGroup Limited. The terms "we", "us", "our" refer to the company and any of our affiliated companies.
Your privacy is important to us: Parchem will use the information you submit and may disclose it to third parties to respond to your enquiry. Parchem (and its marketing and communications agencies on its behalf) may also use your name and contact details to send you information for these purposes. Parchem may disclose the information to contractors, market research organisations, marketing and communications agencies and related bodies corporate for this purpose. If you do not provide the personal information requested, we will not be able to fulfil your request. We may also exchange your personal information with other related companies and our service providers, such as delivery companies and technology providers.
Please refer to our Privacy Policy, available on our website (www.parchem.com.au/privacy-policy/) or on request. It contains further details about: (i) the personal information we collect; (ii) what we do with it; (iii) where we send it; (iv) how you can access and correct it; (v) how you can lodge a privacy complaint regarding the handling of your personal information; (vi) how we handle those complaints; (vii) online privacy; and (viii) the types of service providers we use.
If you have any questions regarding the way Parchem handles your personal information or wish to seek access to, or correct, personal information we hold about you, please contact our Privacy Officer via privacy@duluxgroup.com.au or call +613 9263 5678.